Company Overview
MetalX is an independent scrap metals recycling business founded in 2012 by Danny and Neal Rifkin, third and fourth generation members of the Rifkin family, whose long history in the industry is well-known. MetalX currently handles more than 200 million pounds of nonferrous scrap annually, and is solely engaged in nonferrous scrap processing and trading, consulting and management services for industrial generators and consumers, and the development of innovative value-added processes in the aluminum and copper recycling segments. The company is headquartered in Fort Wayne, Indiana, and currently employs more than 100 people.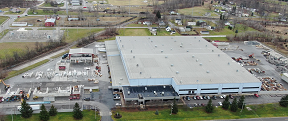 We buy scrap from industrial generators, wholesale suppliers, and the general public. As a processor, we transform raw scrap into specification melt products for primary and secondary producers of copper, aluminum, and stainless steel.
MetalX is focused on achieving long-term growth by applying our extensive knowledge and experience to support the unique needs of generators and consumers of scrap metal.